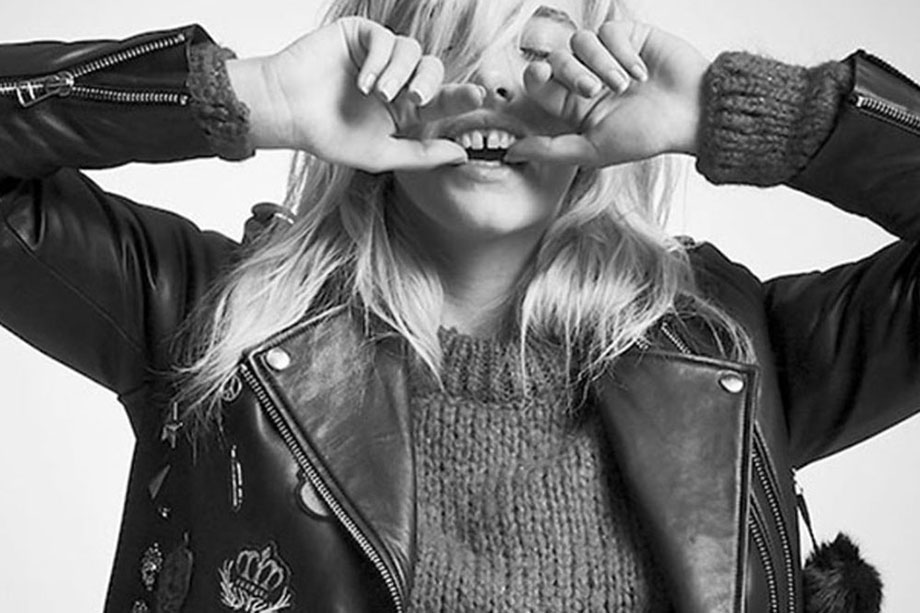 I've always been a magpie, loving all things with a bit of sparkle. This jacket design started with my love of key rings on bags. On a shopping trim to Paris in 2008, I saw fantastic key rings adorning the big brand handbags. The key rings themselves works of art, out shinning the bags themselves. Prada robots, Fendi gonks, Miu Miu beads. I'd be jangling around with loads of key rings on my own bag.
This sparked off an idea in my head that I kept for many years and eventually lead me to start Pretty Special. Although my love of embellishment started much earlier. Going to see bands was a massive part of my teens. Going to see an up and coming bands. Seeing Marillion, in a Grangemouth pub before the release of 'Kayleigh'. Having my leather jacket on with pin badges stuck all over it. It was my band outfit. Embroidering the back of my jackets with album cover designs. I was constantly going to Edinburgh, seeing new bands and always missing the last train home.
With these ideas bubbling in my head, travelling and working as a buyer, I came across many ideas in India and especially Japan. Decorating something that was really precious, stood out for me.
Eve is my first design, I wanted to name the jackets after strong women. When sourcing the trims I knew exactly what I wanted. Each one had to be a specific size, different textures, colours and be a worthwhile piece in it's own right. The shape of the actual jacket needed to look and feel exactly right. Having the right quality of leather to mould around your body. Picking, selecting and sourcing the pieces and qualities a big most enjoyable part of the process. Finally I decided there would be 26 embroidered and charm metal badges to adorn and make Eve.

I wanted Eve to have a bit of attitude, reminiscent of that teenager back in the day, where nothing could stop her and everything was and still is a possibility.