Resolution: a firm decision to do or not to do something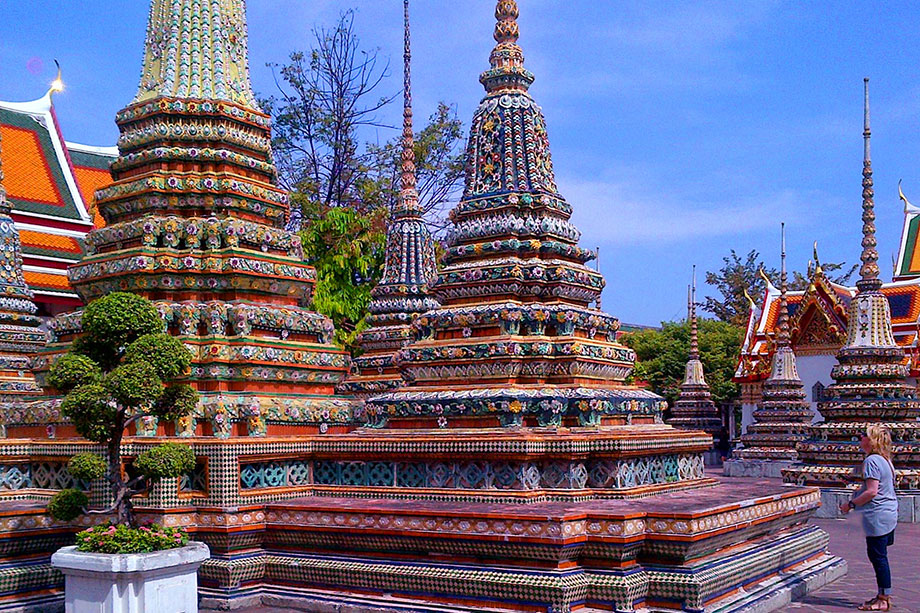 Looking forward is easier when coming to terms with the past. For me 2017 was a big year, the start of something new. Walking away from all that was in my comfort zone. This time last year, I decided that I was going to give up my fashion buying job to do this. A job that served me really well, traveled and sourced all over the world. This is one thing that I can't give up..travelling. It really is a small world, frequently bumping into an old colleague in Hong Kong and meeting up with other buying teams in New York.
Travelling shapes your vision, thoughts and perceptions, it helps you to grow. Clinical Singapore, business like Chicago & Hong Kong, electric lights of Shanghai, the colours of India, the pastels Art Deco of Miami, the people of Sri Lanka, the heat of San Diego, the shopping malls of New York, the kitsch of Japan, the croc monsieur of Paris, the photography fittings in Mallorca, I could go on.

The picture shown here is me in Bangkok at What Po,on a rare Sunday off. If I could just tell myself, back then, that all would be ok. With no time machine at my disposal, I'm telling myself going forward, that things always work out. The photo is also a reminder that I still have a mountain to climb and don't stop looking up to bigger and better things. So if you're wondering about buying the shoes, taking that trip or on to a new adventure do it !!! Life is entirely what you make it. If you decide to do something new or decide to no longer do something Good Luck. They say fortune favours the brave so lets see what 2018 brings HAPPY NEW YEAR X